Maple City Community Orchestra
Enriching lives through music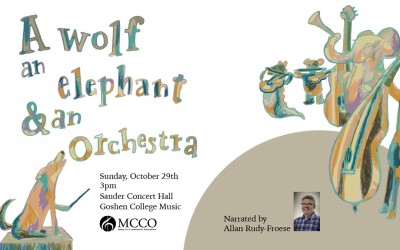 Announcing the First Concert of the MCCO 2017-2018 Season: "A Wolf, an Elephant, and an Orchestra!" Featuring: Peter and the Wolf by Sergei Prokofiev and The Story of Babar the Little Elephant by Francis Poulenc with storytelling by Allan Rudy-Froese... read more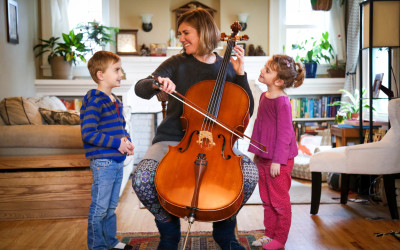 For many people in the Goshen area, Maple City Community Orchestra offers a valuable connection to the arts. This connection begins with the members of the orchestra themselves, extends to their families and friends, and includes any others who may attend the concerts at Sauder Hall on Goshen College's campus.
read more
Concert Dates for the 2017-2018 Season
Brian Mast and the Maple City Community Orchestra invite you to our 2017-2018 concert series.
The Maple City Community Orchestra is a growing community of volunteer musicians. We share our love of music with the broader community by performing quality concerts free of charge. We are also dedicated to furthering the artistic growth of our members.
This season's concerts will be held at Sauder Hall in the Goshen College Music Center on the following dates:
Children's concert – Sunday, October 29 at 3:00 pm
Christmas concert – Saturday, December 9 at 7:30 pm
Winter concert – Saturday, March 10 at 7:30 pm
Spring concert – Saturday, May 12 at 7:30 pm
---
More news: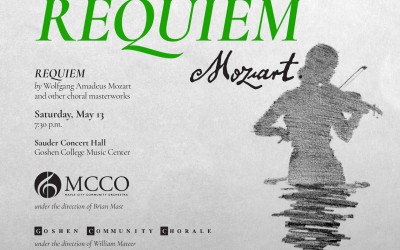 The Maple City Community Orchestra will be presenting a spring concert at 7:30 p.m. on Saturday evening, May 13th. This performance will take place at the Sauder Concert Hall, located at 1700 South Main Street in Goshen, Indiana. We will be presenting a program featuring the Mozart "Requiem," in collaboration with the Goshen Community Chorale.
read more