Maple City Community Orchestra
Enriching lives through music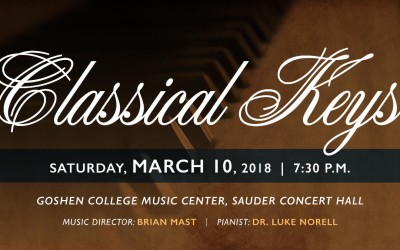 Saturday, March 10, 2018 7:30 pm
Goshen College ­Music Center, ­Sauder Concert Hall
Dr. Luke Norell will play Beethoven's Piano Concerto #4 !
Admission is free and the public is warmly invited.
Freewill donations to support the orchestra are greatly appreciated and can be given at the door.
read more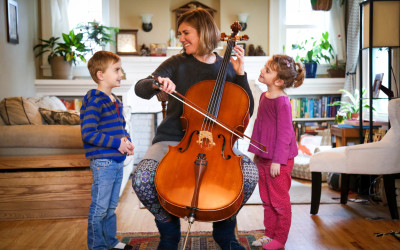 For many people in the Goshen area, Maple City Community Orchestra offers a valuable connection to the arts. This connection begins with the members of the orchestra themselves, extends to their families and friends, and includes any others who may attend the concerts at Sauder Hall on Goshen College's campus.
read more
Concert Dates for the 2017-2018 Season
Brian Mast and the Maple City Community Orchestra invite you to our 2017-2018 concert series.
The Maple City Community Orchestra is a growing community of volunteer musicians. We share our love of music with the broader community by performing quality concerts free of charge. We are also dedicated to furthering the artistic growth of our members.
This season's concerts will be held at Sauder Hall in the Goshen College Music Center on the following dates:
Children's concert – Sunday, October 29 at 3:00 pm
Christmas concert – Saturday, December 9 at 7:30 pm
Winter concert – Saturday, March 10 at 7:30 pm
Spring concert – Saturday, May 12 at 7:30 pm
---
More news: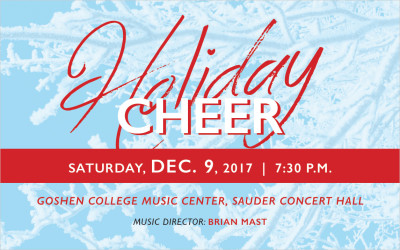 The Maple City Community Orchestra presents our FREE Christmas Concert of 2017: Holiday Cheer!  Featuring Christmas favorites like Sleigh Ride, Chestnuts Roasting on an Open Fire, the story of The Night Before Christmas, an audience sing-along, and festive renditions... read more