Maple City Community Orchestra
Enriching lives through music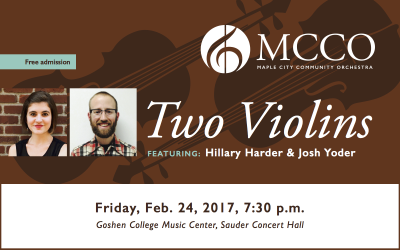 Prepare to kick off your weekend with an evening of chamber music by the Maple City Community Orchestra on Friday, February 24 at 7:30 pm at Sauder Hall in the Goshen College Music Center.
read more
No Results Found
The page you requested could not be found. Try refining your search, or use the navigation above to locate the post.
Concert Dates for the 2016-2017 Season
Brian Mast and the Maple City Community Orchestra invite you to our 2016 – 2017 concert series.
The Maple City Community Orchestra is a growing community of volunteer musicians. We share our love of music with the broader community by performing quality concerts free of charge. We are also dedicated to furthering the artistic growth of our members.
This season's concerts will be held at Sauder Hall in the Goshen College Music Center on the following dates:
Sunday, October 16 at 3:00 pm
Saturday, December 10 at 7:30 pm
Friday, February 24 at 7:30 pm
Saturday, May 13 at 7:30 pm
---
More news: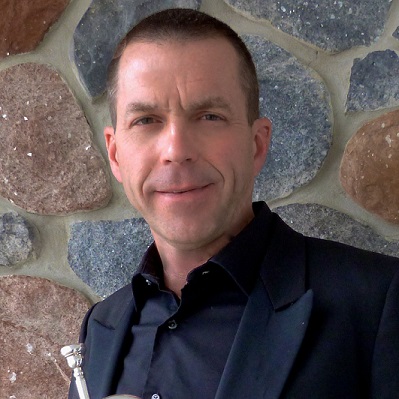 "Triumphant Trumpets," the winter concert by the Maple City Chamber Orchestra, will include three pieces for trumpets and orchestra and a major symphony by Mozart.  The free concert will be performed in Sauder Music Hall at Goshen College on Saturday, February 28, at... read more
The Maple City Chamber Orchestra, directed by Brian Mast, will present their annual Family Concert: "Tubby the Tuba" and More Musical Tales on Sunday, October 18 at 3 p.m in Goshen College's Sauder Concert Hall. The concert will feature Mary Lehman Yoder as narrator... read more