News
Annual Family Concert
Sunday October 18 at 3:00 PM
The Maple City Chamber Orchestra, directed by Brian Mast, will present their annual Family Concert: "Tubby the Tuba" and More Musical Tales on Sunday, October 18 at 3 p.m in Goshen College's Sauder Concert Hall. The concert will feature Mary Lehman Yoder as narrator and Roger Lewis as "Tubby the Tuba," two famous overtures by Rossini- Barber of Seville and William Tell, as well as the Mother Goose Suite by Ravel. Admission is free and open to the public. A freewill offering will be taken at the door.
All-Grieg Program
by Maple City Chamber
Orchestra
Goshen native Mary Rose Norell will be the piano soloist in "Norwegian Spring," the spring concert of the Maple City Chamber Orchestra, featuring the works of Edvard Grieg (1843-1907). The free concert will take place in Sauder Concert Hall at Goshen College on Saturday, May 9, 2015, at 7:30 p.m., conducted by Brian Mast.

Norell will play Grieg's "Piano Concerto in A Minor" (1868), a three-movement piece grounded in Norwegian folk melodies and noted for its virtuosic cadenza in the first movement. Although it is Grieg's only concerto, it has become a favorite in the orchestral repertoire.
Preceding the concerto, the orchestra will perform Grieg's four "Symphonic Dances," which are even more so based on folk melodies, giving Grieg the reputation as a "nationalistic composer."
In January 2015 Norell was awarded second place in the Young Artist Competition at the Grieg Festival in Sarasota, Florida. That achievement led to an invitation for Norell to perform in the "Edward Grieg and the Human Voice" festival in Troldhaugen, Norway, the home of Grieg, May 28-31, 2015. The prize also led to an invitation to return to Sarasota in January 2016 for solo concerts.
Norell began studying the piano at the age of five in Goshen with Marvin Blickenstaff. After graduating from Goshen High School, she earned B.M. and M.M. degrees in Piano Performance at Indiana University and then a doctorate in piano performance at Northwestern University in 2012.
Norell is on the faculty of the Community School of the Arts at Goshen College, where she leads her own piano studio and is Activities Coordinator for the school. She is the daughter of Mark and Sherry Jordan of Goshen and the wife of Luke Norell, pianist, with whom she performs as the Norell Piano Duo.
The Maple City Chamber Orchestra was formed in 1997 and presents four free concerts per year, under the direction of Brian Mast.
Mozart Symphony and
Trumpet Solos in
Winter Concert
"Triumphant Trumpets," the winter concert by the Maple City Chamber Orchestra, will include three pieces for trumpets and orchestra and a major symphony by Mozart.  The free concert will be performed in Sauder Music Hall at Goshen College on Saturday, February 28, at 7:30 p.m.  The trumpet soloists are Greg Smucker and Chloe Holmes.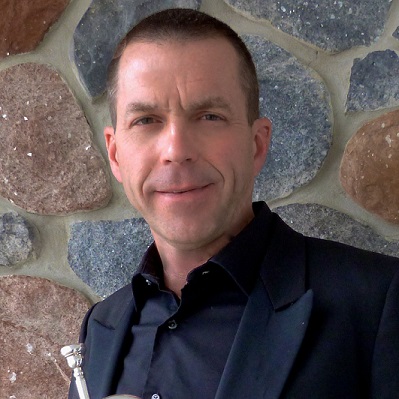 Smucker will open the program with the Concerto in D for Trumpet by Guiseppi Torelli (1658-1709), who is noted for developing the solo concerto as a musical form and for his many compositions for trumpet.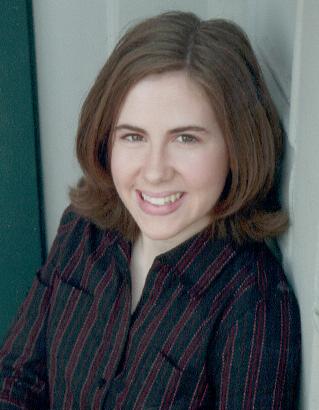 Holmes will then solo in Quiet City by the modern American composer Aaron Copland (1900-1990), who originally composed the piece in 1940 as incidental music for the play of the same name by Irwin Shaw, where it was intended to invoke the main character's troubled experience.  Heidi Eash will play solo English horn.
Smucker and Holmes will conclude the first half of the program with the Concerto for Two Trumpets by Antonio Vivaldi (1678-1741), the only piece for brass solo that Vivaldi composed.  It consists of two fanfare-like Allegro movements, linked by a contrasting Largo.
The second half of the program is devoted to Symphony No. 40 in G Minor (1788) by Mozart (1756-1791).  One of his late and best known symphonies, it is only one of two symphonies composed by Mozart in a minor key, yielding its popular designation as the "Great G Minor Symphony" and creating a tragic, emotional effect.
Chloe Holmes, a native of California recently moved to Michiana, is Adjunct Professor of Trumpet at I.U. South Bend, as well as a freelance soloist, chamber musician and pit orchestra member.  She graduated with degrees in music from Bob Jones University and the University of Illinois, Urbana-Champaign, where she was given the A.A.Harding award for excellence in performance.  She is a three-time semi-finalist at the National Trumpet Competition and has toured throughout the U.S. and five European nations.
Greg Smucker, manager of Snyder Paints in Goshen, has been a member of the orchestra since its beginning and is currently chair of the orchestra's board.  With a degree in music from Goshen College, he was co-conductor of the orchestra in 2001-02, has been principal trumpet and occasional soloist, and also performs with the big band Truth in Jazz and the Maple City Brass Quintet.  He composes music for worship and other special occasions.
The Maple City Chamber Orchestra, which presents four free concerts per year, was founded in 1997 by Goshen native Michael Ruhling and is currently conducted by Brian Mast.  A history of the orchestra from 1997 to 2014, written by Ervin Beck, can be found below.
Maple City Chamber
Orchestra History
by Ervin Beck

Ervin Beck was Professor of English at Goshen College from 1967 to 2003. He has also been a visiting scholar at the University of Sheffield and the University of Warwick, in England, and Fulbright Professor of English at University College of Belize. He has published widely in scholarly journals on folklore, folk arts, English literature, postcolonial literature and Mennonite studies.
Ervin Beck has written a history of the Maple City Chamber Orchestra.  You can find it here: History
Chorale and Chamber
Orchestra to Perform
"Old and New" Christmas
Music
The Goshen Community Chorale will join the Maple City Chamber Orchestra in the free concert, "Sounds of Christmas: Old and New," Saturday, December 13, at 7:30 p.m. in Sauder Concert Hall at Goshen College.

Two works by Bach are the major classical pieces on the program.  His "Cantata 191," composed for Christmas Day 1745 in Leipsig, consists of three movements.  The first and third are extended choruses enhanced by timpani and trumpets.  The middle movement is a tender duet for tenor and soprano, with flute obligatto.  The soloists are Chelsea Esther Thompson, soprano, and Joshua James Bungart, tenor.  Both are natives of southwestern Michigan, now students in the music department at Goshen College.  Flautist is Kathy Blosser, a member of the orchestra.  The second Bach piece is "Kneel and Worship," from Part IV, for Epiphany, in Bach's "Christmas Oratorio."
The orchestra and chorus for Bach will be conducted by William Mateer, the new director of the chorale, who succeeds Lee Dengler.  Mateer moved to Goshen from Wooster, Ohio, where he was a mental health professional and directed a number of choirs.  He is founder of the Baroque ensemble, "Musica Felice," in which he plays the recorder.
Brian Mast, orchestra conductor, will direct the choir and orchestra in the musical suite, "Many Moods of Christmas," a medley arranged by Robert Shaw and Robert Russell Bennett.  The orchestra will also play Vaughn Williams' "Greensleeves" and two favorites by Leroy Anderson, "Sleigh Ride" and the "A Christmas Festival."
The choir's additional numbers include five international carols, as well as two different settings of the ancient text for morning prayers, "O Magnum Mysterium," by Thomas Luis de Victoria (1549-1611) and contemporary American composer Morton Lauridsen.
A free-will offering will be taken.  The concert is also supported by the Indiana Arts Commission and patrons of both groups.
The Community Chorale, which gives two concerts a year, has its origins in the Goshen Community Chorus founded in 1965 by the late Dwight Weldy.  The Maple City Chamber Orchestra, founded in 1997 by Michael Ruhling, gives four concerts each year.  More information can be found on the organizations' websites.
Paddington Bear in
Orchestra's Family
Concert
The Maple City Chamber Orchestra will play its annual concert for families and children of all ages Sunday, October 12, at 3 p.m. in Sauder Concert Hall at Goshen College.  The program consists of three narrated pieces written especially to help children understand the instruments, the conductor and "The Thrill of the Orchestra," the concert's theme. The highlight will be "Paddington Bear's First Concert," by contemporary British composer Herbert Chappell.  He was initially asked by Michael Bond, the Paddington author, to compose music for a Paddington cartoon and stage musical.  When "Paddington Bear's First Concert" premiered in 1986 at the Barbican in London, it was so popular that the Barbican became known as the "Bearbican," and children now bring teddy bears to their concerts. Two pieces are by Russell Peck (1945-2009), a composer of symphonic music influenced by soul music from his native Detroit.  His "The Thrill of the Orchestra," one of his most popular works, introduces the sections and individual instruments of the orchestra. Peck's "Playing with Style" (1991) is really a "concerto for conductor," since it explains and demonstrates how Brian Mast, conductor, helps create dynamics and tempo changes during a performance.  The finale of the piece features many shifts in mood and style. The narrator for all three selections will be Anna Yoder Schlabach, who was active in both theater and orchestra when she was a student at Goshen High School and Goshen College.  Her narrative skill has been honed by telling and reading stories to her twins, Sophie and Caleb. The Maple City Chamber Orchestra, which presents four free concerts each year, was founded in 1991 by Goshen native Michael Ruhling.  Brian Mast has been conductor and music director since 2002.  More information can be found on the orchestra's website.
Beethoven and Mozart in
Spring Concert
May 10, 2014
Major works by Beethoven and Mozart will fill the spring concert of the Maple City Chamber Orchestra on Saturday, May 10, at 7:30 p.m. in Sauder Hall at Goshen College.  This free program will feature Luke Norell as soloist and Brian Mast as conductor. Beethoven's "Symphony No. 1 in C Major" was first performed in Vienna in 1800.  It illustrates Beethoven's indebtedness to his teacher Joseph Haydn and to Mozart, but its use of more wind instruments anticipates the complex symphonies for larger ensembles that characterize Beethoven's later work. This is the first Beethoven symphony that the orchestra has included in its repertoire. Mozart's "Piano Concerto No. 21 in C. Major" was first performed in 1785.  Its second movement, "Andante," has become well known due to its use as thematic music for the Swedish film "Elvira Madigan" in 1967.
Luke Norell, the soloist, is the lead faculty member for piano in the Goshen Community School of the Arts.  A native of Minnesota, Luke is completing a doctorate at Indiana University.  He has earned first place awards at three different piano competitions. He was harpsichord soloist with the Maple City Chamber Orchestra in its March concert, "Baroque Wind and Strings," playing Bach's "Brandenburg Concerto No. 5."