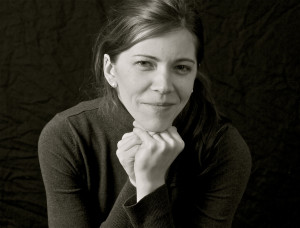 Goshen native Mary Rose Norell will be the piano soloist in "Norwegian Spring," the spring concert of the Maple City Chamber Orchestra, featuring the works of Edvard Grieg (1843-1907). The free concert will take place in Sauder Concert Hall at Goshen College on Saturday, May 9, 2015, at 7:30 p.m., conducted by Brian Mast.
Norell will play Grieg's "Piano Concerto in A Minor" (1868), a three-movement piece grounded in Norwegian folk melodies and noted for its virtuosic cadenza in the first movement. Although it is Grieg's only concerto, it has become a favorite in the orchestral repertoire.
Preceding the concerto, the orchestra will perform Grieg's four "Symphonic Dances," which are even more so based on folk melodies, giving Grieg the reputation as a "nationalistic composer."
In January 2015 Norell was awarded second place in the Young Artist Competition at the Grieg Festival in Sarasota, Florida. That achievement led to an invitation for Norell to perform in the "Edward Grieg and the Human Voice" festival in Troldhaugen, Norway, the home of Grieg, May 28-31, 2015. The prize also led to an invitation to return to Sarasota in January 2016 for solo concerts.
Norell began studying the piano at the age of five in Goshen with Marvin Blickenstaff. After graduating from Goshen High School, she earned B.M. and M.M. degrees in Piano Performance at Indiana University and then a doctorate in piano performance at Northwestern University in 2012.
Norell is on the faculty of the Community School of the Arts at Goshen College, where she leads her own piano studio and is Activities Coordinator for the school. She is the daughter of Mark and Sherry Jordan of Goshen and the wife of Luke Norell, pianist, with whom she performs as the Norell Piano Duo.
The Maple City Chamber Orchestra was formed in 1997 and presents four free concerts per year, under the direction of Brian Mast.